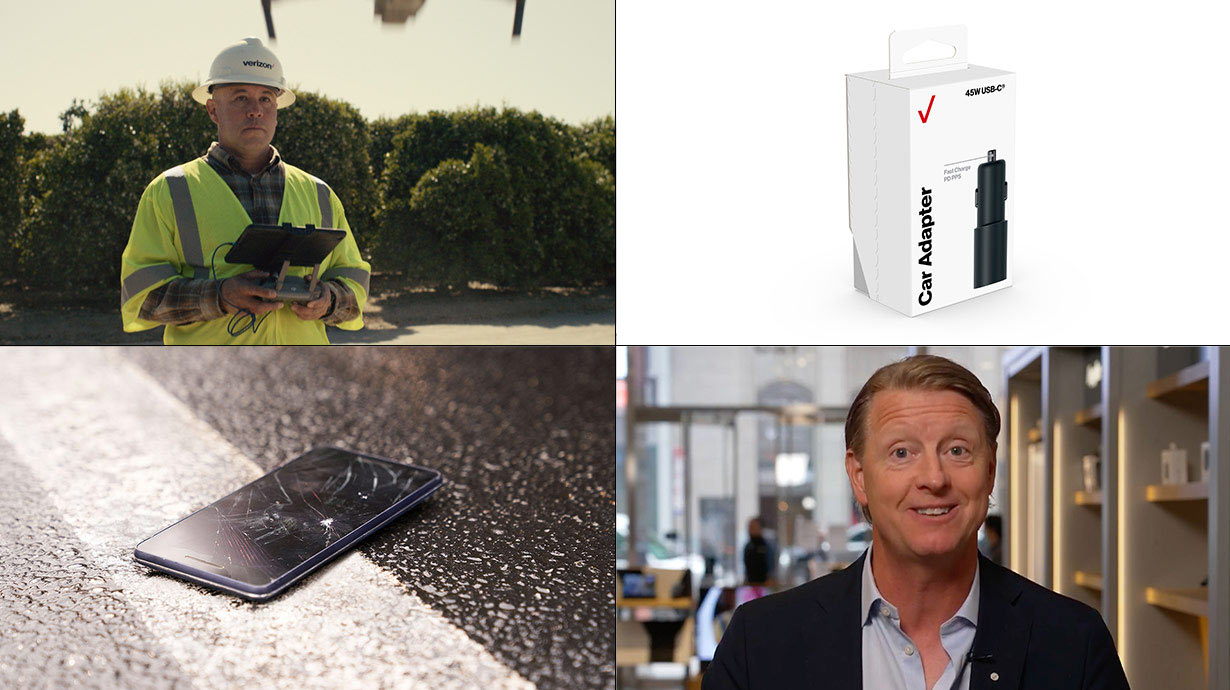 We win because we believe in what we are doing.
Happy friday! On Up To Speed ​​Live today, host Diana Alvear shared the latest updates and a look back on a very busy week.
Review of the week Up To Speed
On Monday: Host Andy Choi was live with our communications intern Adi Wineland, along with two network rockstars George Riggins and Julie Slattery, to explain some of the network's victories.
Tuesday: George Koroneos was back to talk about Mix and Match 2.0, as well as whole house wifi and other goodies.
Wednesday: We celebrated the hard work of our V team during our second quarter results webcast and got very excited to end the second half strong. If you haven't seen the replay yet, feel free to check it out. Hans didn't have three things to say to his friends and family at the dinner table, but four! Speaking of friends and family, don't forget to share our Friends and Family promo code. Get more details here.
Thusday: We introduced you to new robot friends and the brand new Robotics Business Technology unit from New Business Incubation.
Let's move on to today's news …
Response to wildfires in the western United States
Wildfires in Oregon and other western states are so severe that V Teamers as far as New Jersey saw the haze on Wednesday night. As always, the Verizon Response Team (VRT) is on site.
Verizon Frontline technology has been provided to more than 70 locations by VRT to help enable critical communications in remote areas. Verizon Frontline is our advanced network and technology designed for first responders, developed over three decades of partnering with the public safety community. VRT supports, or has supported, interagency forest fire management teams in their firefighting efforts in 15 states.
Our thanks to VRT and first responders who continue to fight these fires as we enter the peak of wildfire season.
VtoV support
Speaking of running into a crisis, you can help V Teamers in need by donating to the VtoV Employee Relief Fund. Supported by your donations, the fund helps employees displaced from their homes due to natural disasters, fires or domestic violence. Find out more and make a donation.
Latest TV spot
Marketing director Diego Scotti reminded us that – no matter what the competition claims – there is only one best network in America and that is Verizon. To help spread this message, he shared our new spot, which highlights our recent victories on the network.
New planet-friendly packaging
We are introducing new packaging for our in-store accessories with exciting new features. For starters, it is 100% ready for recycling. The boxes and its components are made with 100% post-consumer recycled paper, and the updates have reduced CO2 emissions by 22%.
Plus, every purchase helps Verizon's goal for this year of planting one tree for every qualifying accessory sold, up to 1 million trees. The purchase supports our Citizen Verizon commitment to climate protection. As for our accessories, many of our products are now made from 50% recycled plastics or sustainable plant materials and some come with a limited lifetime warranty.
Mental health debate
Our employee resource group Advance hosted an event last week on the intersectionality between mental health and BIPOC (Black, Indigenous and People of Color). Check out the replay to hear this meaningful conversation in its entirety.
American Day of the Disabled
This Monday, July 26 marks the 31st anniversary of the Americans with Disabilities Act. Check out this list of all related resources and Disability Pride Month events happening.
Verizon Mobile Protect
Do you want peace of mind when it comes to securing your investment in your mobile devices? With Verizon Mobile Protect, you'll have access to same-day delivery and setup for replacements and new devices purchased from verizon.com. You will also have access to Tech Coach and Security Advisor experts, available 24/7 to help you resolve security breaches. These new benefits are in addition to unlimited cracked screen repairs and battery replacement for all qualifying devices. Sign up and get all of these benefits and more.
Ripple of Hope pays homage to Hans
Each year, the Ripple of Hope Award Gala celebrates leaders of international business, entertainment and activist communities who demonstrate a commitment to social change and reflect Robert Kennedy's passion for equality, justice and human rights. fundamentals. This year, our CEO Hans Vestberg will be honored alongside Stacey Abrams, José E. Feliciano and Deven Parekh. Congratulations to Hans and to all the winners!
If you have any questions, email them to [email protected]
Click here for a transcript of the webcast.
Get the latest information on our Coronavirus resource page (Inside Verizon, The Street).
Tell us what you think of Up To Speed.