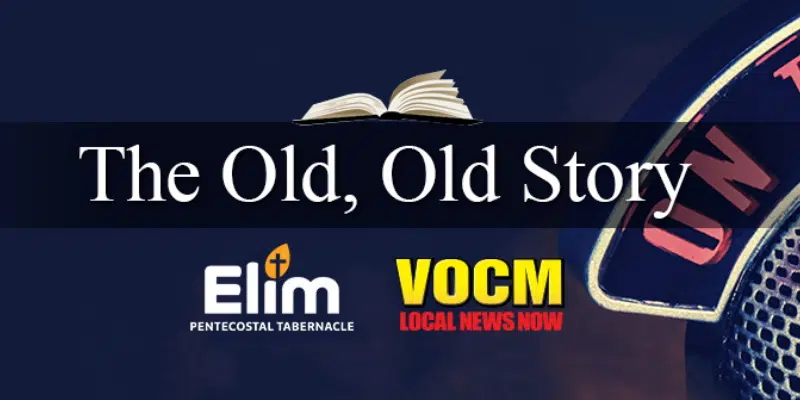 The Old, Old Story Celebrates 70 Years on the VOCM Network
In a time of constant change, an iconic radio show celebrates a milestone.
The Old, Old Story, one of the best-known and longest-running faith-based programs in provincial history, celebrates 70 years of the VOCM network on February 10.
Since its first broadcast in 1952, the program has become the only "church" many attend.
Program announcer Ivan Butler has held this position for more than 40 years, making him one of the province's most recognizable voices.
He says he has heard many people over the years say they never miss a show, adding that these messages are powerful reminders to keep sharing the greatest story ever told, with people who still want and need hear it.
While much has changed over the past 70 years, from personnel to production methods, the message of The Old, Old Story has remained the same.
According to Radio Pastor Rev. Fred Penney, the "old" story remains just as relevant as ever.
He says a message only becomes "old" because it has lasting value.
"If these days have taught us anything, it's how quickly our lives can be turned upside down," he says.
Penney says that in these times of uncertainty, people are looking for a message of hope more than ever, noting that they have never been more passionate about sharing it.
The Old, Old Story currently airs on 13 VOCM affiliates in Newfoundland and Labrador, reaching a consistent audience of between 25,000 and 30,000 listeners each week.