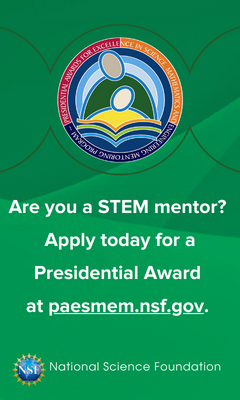 The 2014 BEYA laureate will be inducted in 2022 into the National Inventors Hall of Fame – US Black Engineer
Marian Croak received a standing ovation at the 2014 BEYA STEM conference in Washington, DC Then Vice President of Architecture 2.0 and Advanced Services Development at AT&T, Dr. Croak received honors in the Outstanding Technical Contribution category from BEYA in industry. The award was presented by John Donovan, senior executive vice president, AT&T technology and network operations.
"Even though Marian has influenced the telecommunications industry, she continues to have an even greater impact in the community," observed Donovan at the 2014 BEYA Gala. "A tenacious advocate for the development of women in STEM careers, Marian works with female colleagues to ensure that they don't feel pressured to change their personalities to fit their roles in the organization. To further help women advance, Marian sponsors several STEM-related employee resource groups to provide community and guidance, and works with high school girls pursuing careers in math and science.
BEYA honors inventors, innovators, scientists, engineers, managers and executives whose careers transcend the boundaries of private industry, government agencies and the military, and who are living proof of the benefits of open the doors of opportunity.
In 2022, Marian Croak will be inducted into the National Inventors Hall of Fame. The quote reads:
She has worked on the advancement of Voice over Internet Protocol (VoIP) technologies, converting voice data into digital signals that can be easily transmitted over the Internet rather than using traditional telephone lines. His work has improved the capabilities of audio conferencing and video conferencing, making it a practical reality in today's world.
In 1982, Croak began his career at Bell Labs (later AT&T) with a position in the human factors research division, examining how technology could be used to positively impact people's lives. She then worked in network engineering, where she envisioned the potential of digital telecommunications. Rather than using a traditional phone line for voice communication as well as a digital method for internet data, she and her team figured that both could be done digitally with the internet. Therefore, they focused on enabling voice traffic that could be both reliable and of high quality. Today, the widespread use of VoIP technology is vital for remote work and conferencing, as well as for personal communications.
During his career, Croak and his team created an SMS donation system for charities that was widely used after Hurricane Katrina hit New Orleans in 2005, which raised $ 130,000. . After the 2010 earthquake in Haiti, the technology raised $ 43 million in donations. Croak joined Google in 2014, where she is now Vice President of Engineering and heads the Research Center for Responsible AI and Human-Centered Technology. She also led a team bringing broadband to developing countries in Asia and Africa.
Croak attended Princeton University for his undergraduate studies and the University of Southern California for his doctorate, focusing on statistical analysis and social psychology. With over 200 patents to his name, Croak also works on racial justice efforts at Google and pursues his goal of encouraging women and girls in engineering.
Dr. Croak's work has helped change the way we integrate communication skills into our daily lives. Through her efforts, she made it possible for viewers to interact with reality shows through voting, activated by text messages.
And, shortly after Hurricane Katrina hit the coast in August 2005, the engineer envisioned another use of this technology, which would allow people to effectively donate money to charitable groups responding to natural disasters. . She has thus developed the technology that allows us to send an SMS to a number designated to make a donation to an organization such as the Red Cross.
After the 2010 earthquake that hit Haiti, for example, the American Red Cross raised more than $ 32 million through individual donations of $ 10 from people who texted "Haiti" to 90999. "This is a prime example of the rapid use of modern technology to support an important foreign policy and humanitarian priority," said PJ Crowley, Assistant Secretary for Public Affairs at the State Department, in a press release from The Cross. -Red.