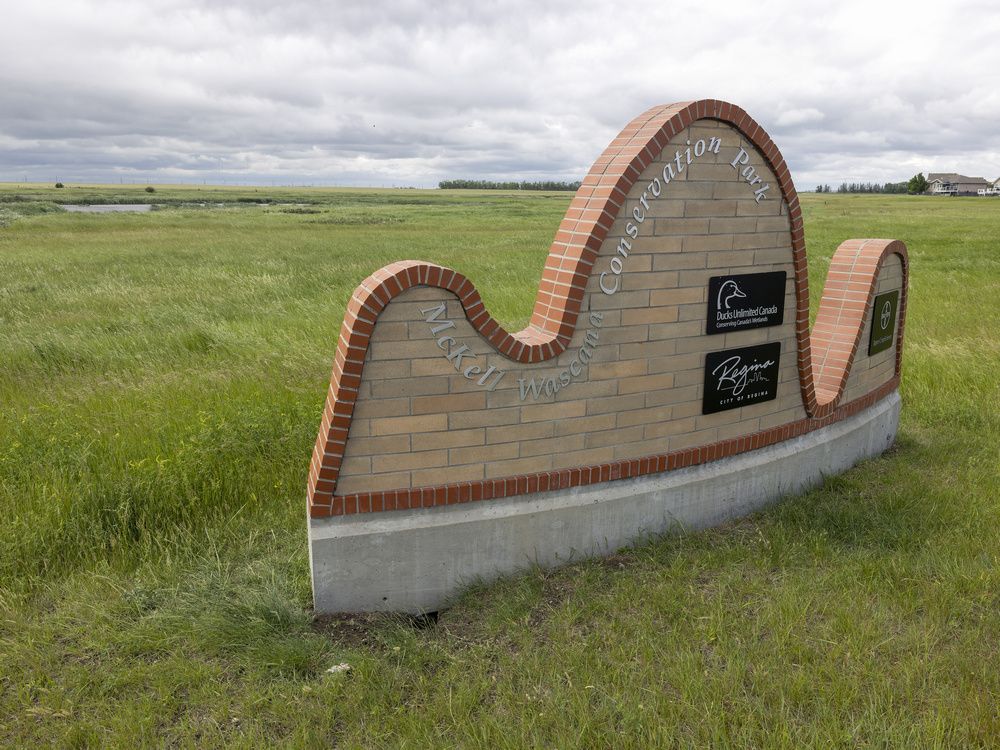 Regina residents oppose cell tower near nature park
Wascana View residents concerned about tower construction next to McKell Wascana Conservation Park
Content of the article
Concerns are surfacing over a proposed cell tower in the Wascana View area, as residents decry its proximity to their neighborhoods and a nearby natural area.
Content of the article
SaskTel has set aside a stretch of land just south of the end of Prince of Wales Drive for a new 5G cell tower, in an April application to the city to purchase and rezone the property.
The tower, which would be just over 45 meters high and include an outbuilding, is one of four planned to improve the coverage and reliability of wireless network services.
But residents of Wascana Pointe Estates disagree with the tower's proposed location, as the land in question currently aligns with the boundaries of McKell Wascana Conservation Park, a 170-acre sample of grassland and dedicated wetlands in 2005.
"We really ask SaskTel to be a good corporate citizen," said Jack Huntington, president of the Wascana Pointe Estates Residents and Condominiums Association.
Four neighboring neighborhoods in the area have come together to voice the same concerns and hope to see SaskTel reevaluate the location of the tower, Huntington said.
Residents are concerned that the tower will spoil views of the nature park, which could reduce property values, and that it will have lasting ecological effects on habitats in the conservation park.
Many homeowners chose to buy in these neighborhoods because of the park and its trails, Huntington said.
"People love this area, they use it a lot," Huntington said. "We want him to be protected."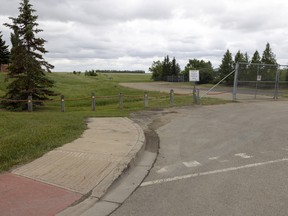 The land is currently zoned as a diversion channel as well as an environmental reserve. A structure the height of the proposed tower could impact nearby waterfowl habitats, including migration routes and nesting areas, said Michael Champion, provincial head of industry and government relations for Ducks. Unlimited Canada.
Content of the article
Champion said he's not sure if an environmental impact study has been done, but Ducks Unlimited – who is a conservation park steward – would like to see one before any further movement on the project.
When asked why SaskTel chose this location, a spokesperson said on Friday that it was due to factors such as "expected wireless service usage pattern, local terrain, interaction with existing facilities, site requirements and access to utilities such as electricity".
"This is an ideal location that would allow us to provide better cellular coverage in the Wascana View and Varsity Park areas of the city," they added in an emailed statement.
Huntington said residents believe there are other viable locations that would still provide the same service capabilities.
"When you look south or west, you see so many open properties and opportunities," Huntington said.
"People want better, faster speeds and wider bandwidth and all that stuff, (but) we find it hard to believe that SaskTel can't move that tower another half mile and still get the services they need.
The City of Regina has confirmed that SaskTel's land option application is currently on hold, while it undertakes the public consultation process required by federal regulator Innovation, Science and Economic Development Canada (ISED).
Wascana View residents went door-to-door with a petition earlier this spring, garnering more than 170 signatures in support of finding a different location for the tower, which was given to SaskTel in May. Huntington said there has been no response yet.
Content of the article
Huntington believes that zoning factors alone should be red flags for the city, especially since a draft protocol currently under consideration states that "avoid heritage and natural lands" and "minimize impacts on parks" must be given priority when considering the construction of telecommunications towers in Regina.
The Regina Planning Commission is due to review this memorandum on July 5 and, if adopted, it will be presented to council on July 13 for final approval.
Wascana View residents hope that if ratified, the memorandum will guide council in rejecting SaskTel's request and triggering a dispute resolution process with ISED. Huntington said the group is also seeking more transparency from SaskTel, with some threatening to switch service providers amid the dispute.
"People are passionate about it," he said.
News seems to be flying towards us faster all the time. From COVID-19 updates to politics and crime and everything in between, it can be hard to keep up. With this in mind, the Regina Leader-Post has created a Afternoon titles newsletter that can be sent to your inbox daily to ensure you are up to date with the most vital news of the day. Click here to subscribe.