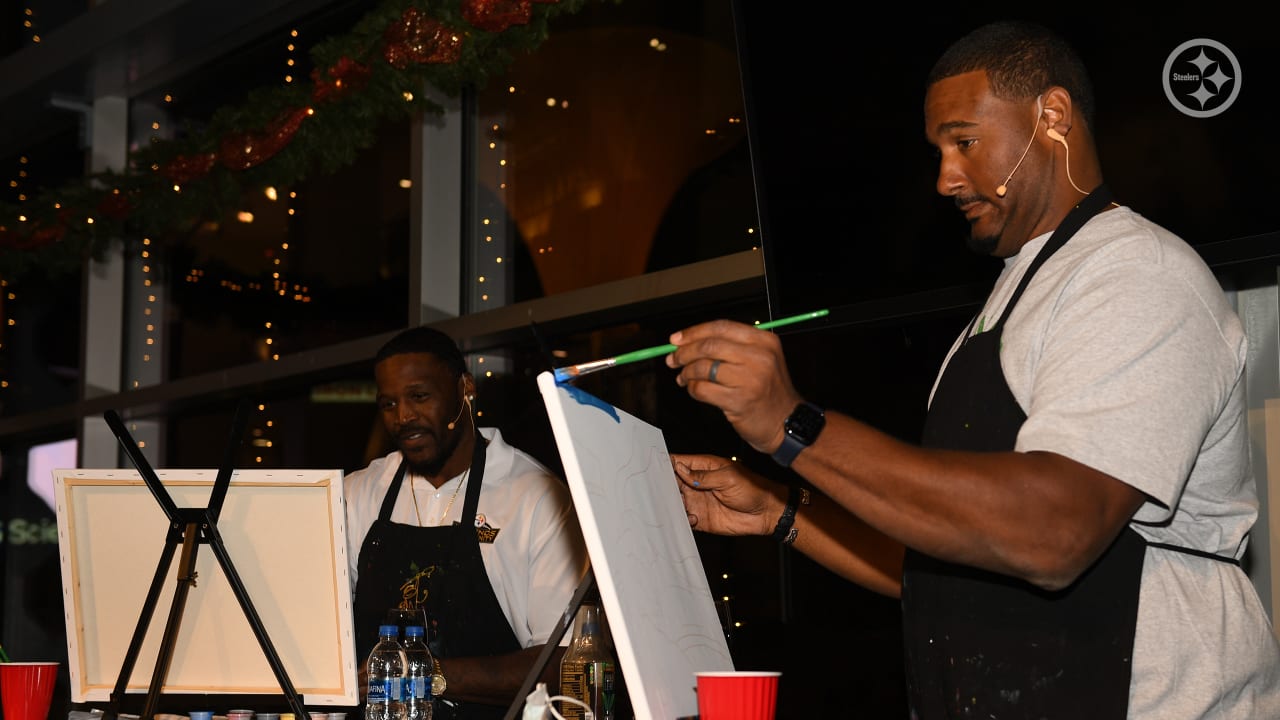 Paint the city in black and gold
[ad_1]
Max Starks had no problem admitting his limitations.
The former Steelers offensive lineman and Steelers Radio Network lineman knows football inside and out.
But when it comes to his artistic skills, well, let's just say he doesn't call himself an artist.
"I mean, if we're going on a scale from toddler to Picasso, my skills are probably right about toddler," Starks joked.
Regardless of their skill level, Starks and former Steelers linebacker Arthur Moats still had a wonderful time helping female Steelers fans with their painting skills during the team's Ladies Night Out, presented by UPMC Magee-Womens Hospital.
"For me, I will go with Vincent van Gogh to kindergarten," Moats said. "I also reside closer to the preschool line than the van Gogh line.
"I'll say I'm a guy who loves to draw and paint, so I have a little bit of an edge over him."
The Steelers have mixed things up this year for the annual Ladies Night Out. Instead of talking about soccer, they made it an opportunity to create a fun painting for the ladies to take home at the end of the night, which Starks and Moats signed for them.
"It's fun to go out and do that stuff," Starks said. "The female fan base is an unconditional base. There are great opportunities for female fans. It's great because you still get the football aspect, but you can have fun with it as well. We all have interests and varied hobbies that we enjoy. We love to share these things and project those things, so that they know that we are people too. We have skills, some better than others in certain areas. But it gives you this relativity and also gives a common ground where everyone can be equal when it comes to our painting skills. Some people are good, some are amazing, and some are in my class. That's not all of it. 'match day intensity, but you have the game atmosphere because you are in the stadium and you have fun. "
[ad_2]