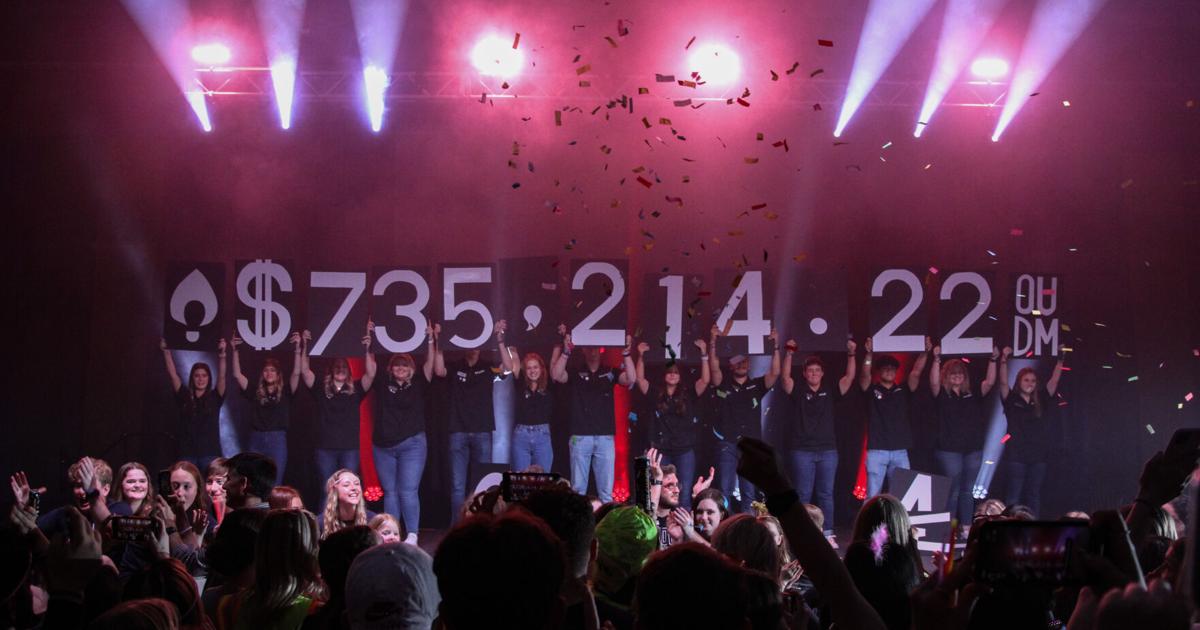 OU Dance Marathon raises $735,000 for Children's Miracle Network | News
The Campus Activities Council's OU Dance Marathon raised $735,214.22 for Oklahoma Children's Hospital following its 12-hour dance event at Sarkeys Fitness Center.
Last year, the OUDM organized a two-day dance event on the South Oval due to COVID-19. OUDM Executive Chairman Jaden Smicklas said this year's event showed how important it is for the OU community to come together, no matter what adversity they face.
"Whenever people stopped donating to us because other things were going on, we tried to keep in mind that those kids are still sick, regardless of the ongoing virus or pandemic," Smicklas said. "They always need help, no matter what is happening in the rest of the world. So the children can't wait and we need their help.
Last year, OUDM raised $775,268.21 for children who are currently or have been treated for pediatric conditions – or "Miracle Kids" – and their families. One of the Miracle Family mothers, Carrie Stowell, said for her daughters, Vivian and Veronica, this event is not just about the money raised, but about the community of OU students and other children who participate. .
"For us, it's so much more than the money they're raising," Stowell said. "It's the relationships they've built with our family and the other miracle families that endure over the years. And just the influence that (OU students) have on our kids is so positive, and it just gives me hope that one day they'll grow up and be like them and want to dedicate themselves to something much more bigger than themselves.
ACE Executive Chairman Kobe Chen said he was extremely proud of the OUDM leadership team for their hard work, which will ensure a "brighter future" for children.
Smicklas said she was also grateful for the hard work of OUDM's leadership team and vice presidents. This year has shown him what OUDM means to miracle children, as many of them have said they want to be OUDM President when they grow up.
"They really look up to every student here," Smicklas said. "Every collection that comes to the gym, they call them their best friends. … I think it's really important that they see that leadership in our generation so that they can also grow and be leaders in their generation as well.