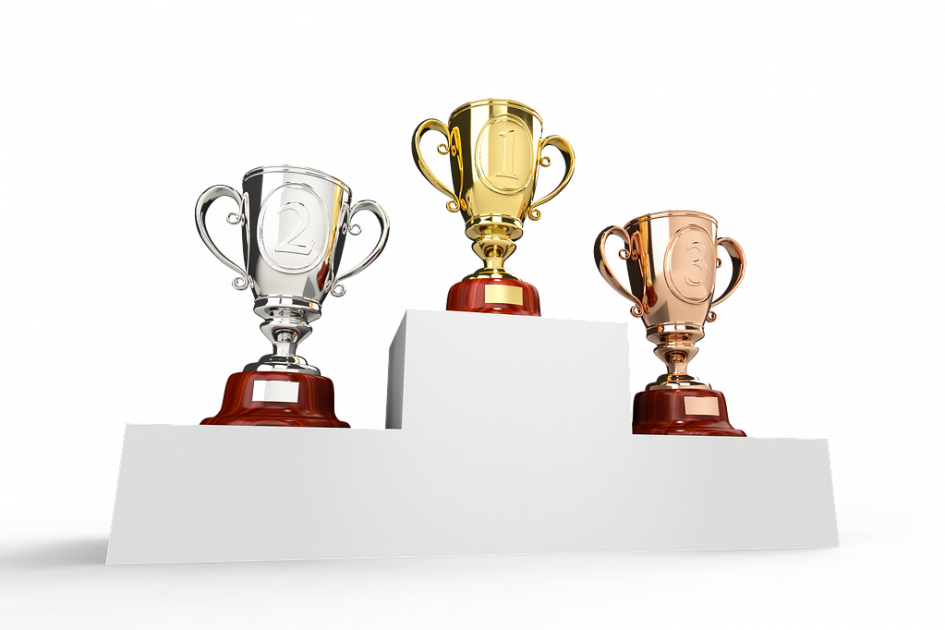 Numerous companies, personalities honored at ISSA North America
On the last day of the 2021 ISSA Show North America, November 18, the recipients of several Excellence Awards were announced, honoring many companies and individuals.
The Jack D. Ramaley Award for Distinguished Service to Industry, reserved for people with at least 10 years of outstanding service in the professional cleaning industry, was featured at Pierre Goudreault, President of the Sani-Marc Group in Quebec. For more than two decades, Goudreault led the Sani-Marc Group, overseeing numerous acquisitions to make the company the Canadian leader in the distribution of sanitation solutions.
The Distinguished Service Award from Manufacturer's Representatives, which recognizes individuals who support representatives of manufacturers, industry and the ISSA, was awarded to Pat Cassidy, sales manager at Tolco Corp. Over the course of nearly 30 years, Cassidy has worked for three generations of the family business in a variety of sales roles that support manufacturer sales representatives and Tolco's growth.
The ISSA NextGen Rising Star Award in honor of Jimmy Core, who recognizes emerging leaders who make a positive contribution to their organizations and to the industry, was awarded to Valérie Gagné Cyr, Marketing Advisor at Cascades PRO. Gagné-Cyr was honored for her commitment to educate wholesalers and distributors on safe and sustainable cleaning solutions, to promote the ISSA North America Show, to support the events of the ISSA Hygieia network, to launch a panel of experts about healthy and green solutions, and more.
ISSA Hygieia Network, a flagship program of ISSA Charities dedicated to advancing and retaining women in the cleaning industry, announced its own 2021 winners, including:
Member of the AISS Hygieia Networkr, who recognizes a woman's involvement in activities that align with Hygieia's mission and vision, went to Heidi Solomon, Head of Global Strategy, Kimberly-Clark Professional, for her dedication to Hygieia and efforts to increase its impact over the past year.
Rising star of the year of the ISSA Hygieia network, which honors a woman 45 or under who has achieved significant achievement and demonstrated consistent upward mobility during her career in the industry, was featured at Charishma Kothari, Global Marketing Director, Essity, for her impressive career and accomplishments in the cleaning industry.
Company of the year of the ISSA Hygieia network, which celebrates a company's involvement in activities that align with Hygieia's mission and vision, was awarded to Kimberly-Clark Professional for her contributions to advancing the role of women in the cleaning industry and increasing diversity, equity and inclusion in the workplace.
In addition to unveiling this year's winners, the ISSA Hygieia network recognized the Hygieia 2021 Maia Spallone scholarship recipient, who is studying for a degree at the University of California, Irvine. Hygieia also recognized the contributions of its volunteers and sponsors to a successful year of education, mentoring and networking programs.
Innovation Award
During this time, Tork, an Essity brand was honored with Innovation of the year award for its interactive training for healthcare. Free interactive training tools meet the critical hygiene needs of infection control, healthcare, and environmental service professionals.
In addition, the Innovation Awards program recognized the latest advancements in the commercial, institutional and residential cleaning industry.
The recipients of the five Innovation of the Year award winners were:
Flex Scrub ™ of Malish Corp., a bristle floor pad that combines the familiarity and easy installation of a traditional pad with the rugged cleaning power of a brush for a deeper level of cleaning.
Force of Nature PRO of Force of nature, an all-in-one cleaner, deodorizer and disinfectant without harmful chemicals that is an EPA registered sanitizer and disinfectant that kills 99.9% of germs.
Simple verification ™ of Central America, an app that uses QR codes and cleaning industry checklists to record the completion of disinfection tasks, monitor and validate cleaning efforts, and simplify reporting and logging.
The EZ CARE Floor Care System of SC Johnson Professional a simple, fast and economical way to maintain floor coverings that offers an efficient floor care system, saving time and labor costs.
The PureDri Disinfectant Hand Dryer of Bobrick Bathroom Equipment Inc., which uses UVC technology to neutralize pathogens in the air and on surfaces, purify the air and dry hands in the toilet.
And the winners of the four Innovation Industry Choice Awards were also announced:
Distributor's Choice Award: Aunt Flow Model R Recessed Menstrual Dispenser, which helps principals meet the demand for free toiletries for menstruation.
Installation Service Provider Choice Award: Diversey MoonBeam ™ 3, an ultraviolet-C (UVC) disinfection technology with three swiveling UVC heads that has a rugged design and is extremely portable. This technology allows UVC energy to be easily and correctly applied to horizontal and vertical surfaces for on-demand disinfection in as little as three minutes.
Manufacturer's Representative Choice Award: Dial Complete® Clean + Gentle Antibacterial Hand Soap Refills from Dial Professional, Henkel Consumer Goods Inc., which effectively and gently cleanse, moisturize and care for the skin while cleansing it.
Residential cleaning choice price: Ecolab Inc. Peroxide Multi-Surface Cleaner and Disinfectant, an EPA registered cleaner and disinfectant with a full set of claims that can disinfect surfaces in as little as three minutes.
Visit the ISSA Show North America website for more information on all the awards and winners.