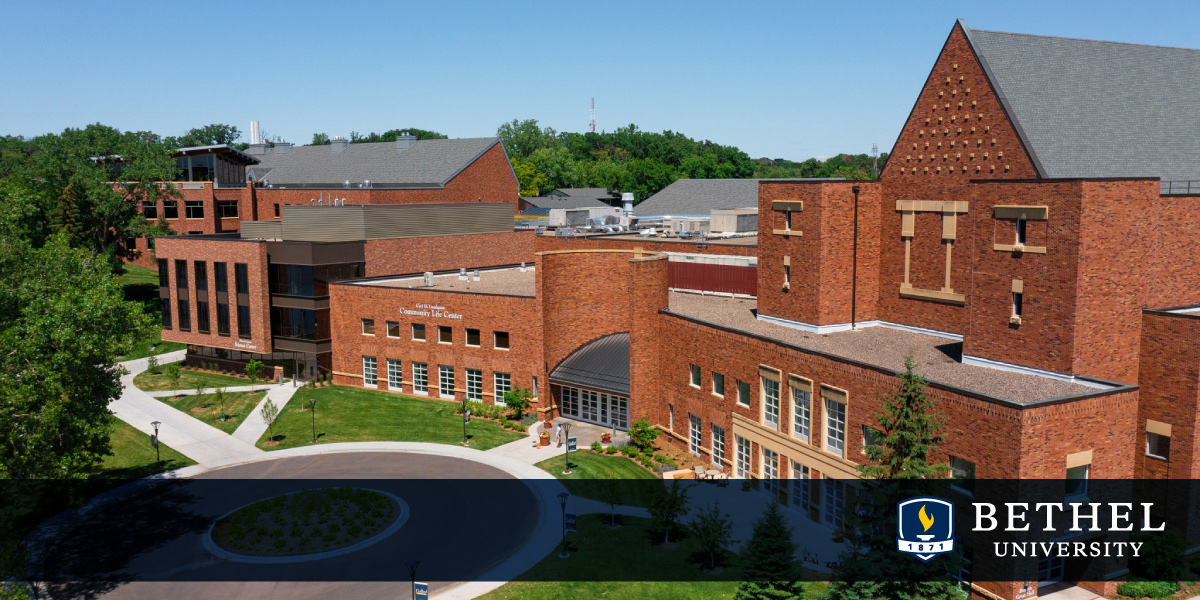 No place like home | Bethel University
[ad_1]
Every night, more than 14 in 10,000 Minnesota residents are homeless. Not only is this a difficult situation for every individual, but it affects the community as a whole on many levels, including public health. Homeless populations often experience high levels of health problems due to violence, substance abuse, and chronic mental health issues. This is why it is important to understand the social context of homelessness in order to address the problem in its layered complexity.
A faculty-student research team from Bethel University has partnered with a local organization to work to this end. Communication studies professor Ripley Smith, whose areas of interest include cross-cultural and media communication, and Kate Larson '22, whose studies focus on rhetoric and public influence, have teamed up with Envision Community Collaborative in Hennepin County, Minnesota. Envision's main mission is to create a place where homeless people can rise up to become designers, problem solvers and decision-makers for the community they create. Designed and led by people experiencing homelessness, it is also a collaborative vision drawing on perspectives from across the community, supported by the support of a variety of partners.
Bethel is one such partner, and Smith and Larson's research is one of the tools that will help inform Envision's next steps. Researchers designed and conducted a study titled "No Place Like Home: Understanding Social Connections Among People Who Have Been Homeless". They were among the many student-faculty teams selected to receive funding through Bethel's Edgren scholarship program, which supports faculty-student research partnerships and honors the vision of collaborative mentorship championed by Bethel founder John Alexis. Edgren.
Envision is currently working on a proposal to build and operate a two-year live housing demonstration, placing between 15 and 40 people in micro-houses clustered around a common house, living cooperatively as an intentional community. To achieve this goal, the organization hoped to identify details about the properties of the social support network and their correlation with the variables of housing instability, health, conflict and security. A key ingredient to the success of Envision's intentional community is understanding this social context for homelessness, so that they can focus not only on how it happens, but also on the existence of transitional social structures. that can be made easier for homeless people. This understanding of the social context, informed in part by the research of the Bethel team, is essential. "Our work contributes to the vision of this community of planned living," says Smith, "and it gave our research strong meaning and purpose. "
Smith and Larson conducted 62 interviews with homeless people. Working as a team, one interviewed while the other entered the data. After collecting both qualitative and quantitative data, the two coded the data separately, then came together to discuss their observations and make sense of the data at a meta-level together – by thinking about it, organizing it and by interpreting them. While still working on the data analysis, the team has already noted several takeaways from the research process.
First, the student-faculty collaboration has been invaluable to both. "Kate is a brilliant student who brought unique ideas to research," says Smith. "She was a strong 'training partner' who wasn't afraid to come up with an idea. Because she was learning as she went through the methodology, she asked questions that made me think differently. When we know something, we make assumptions, and her fresh outlook and questions sparked a new perspective in our approach.
Larson says the experience really touched her. "The project has been an immersive and humbling learning experience in many ways," she explains. "From learning and participating in the minute aspects of the research process and critically examining the details of our research with Ripley, to humbly listening to the heartbreaking stories of those experiencing homelessness, it has been an experience. deeply impactful. "
Smith and Larson agree that the project has deeply affected both professionally and personally. "Talking one-to-one with homeless people was new to both of us," says Smith, "and hearing their stories was often overwhelming. Many of them have been touched by trauma, tragedy and bad choices, and their persistence in rebuilding their lives is truly inspiring.
[ad_2]