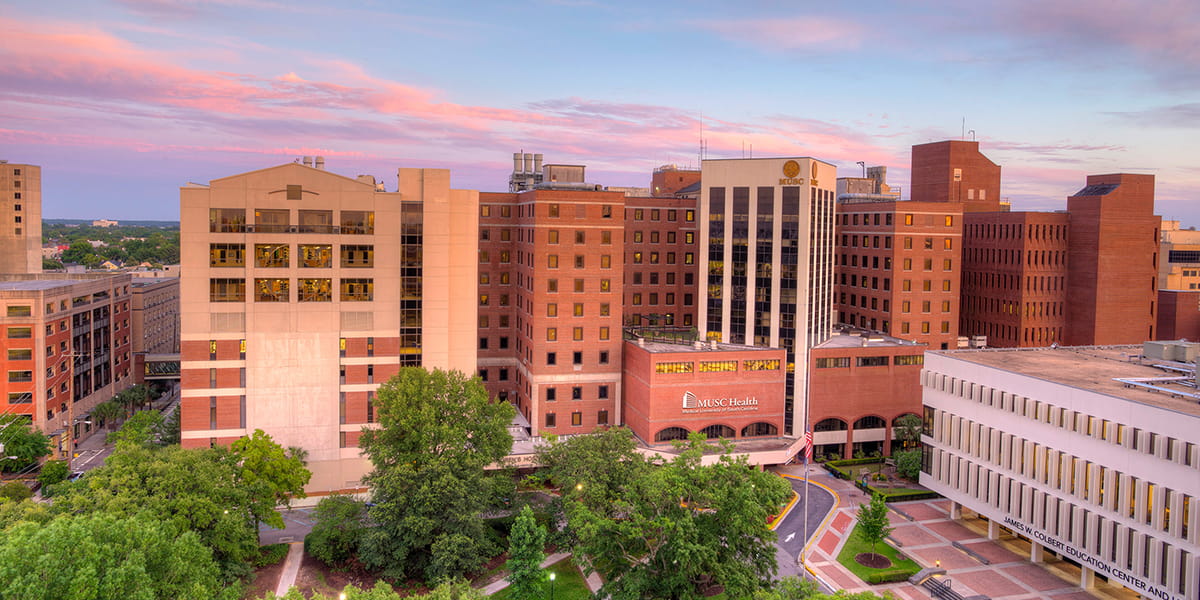 MUSC Foundation Receives Grant to Launch New Diabetes Prevention Program for Women | MUSK
CHARLESTON, SC (September 27, 2022) – The Medical University of South Carolina (MUSC) Foundation has received a grant from the BlueCross BlueShield Foundation of South Carolina to start a diabetes prevention program for women. The grant will fund a partnership between MUSC's Division of Endocrinology, Diabetes, and Metabolic Diseases and the Fetter Health Care Network, a Federally Qualified Health Center (FQHC) that provides comprehensive health services to insured, non- insured and underserved in Berkeley, Charleston, Colleton and Dorchester counties.
The new program is open to women receiving care at Fetter who are between the ages of 18 and 35, overweight/obese or prediabetes, and/or have a family history of diabetes. Women at risk of developing diabetes will benefit from virtual, personalized group intervention as part of a diabetes prevention program and/or individual telehealth care with MUSC specialists in nutrition, weight management and in obesity medicine.
Patients can receive MUSC telehealth services at Charleston-area Fetter facilities or in the comfort of their own homes. Through Fetter, the program is aligned with Lowcountry Street Grocery (LSG), which will give patients access to fresh food through the Grocery Rx program.
"This prevention program will increase access to specialized care for women at high risk of developing diabetes," said Marc-André Cornier, MD, director of the Division of Endocrinology. "Ultimately, this program has the potential to impact the quality of health for many generations, especially in communities with little or no access to fresh food or health care. We are grateful to the Fetter Health Care Network for their partnership and to the BlueCross BlueShield of South Carolina Foundation for making this possible.
Initially, the program will be available at Fetter locations in the Charleston area. Eventually, the goal is to expand the program to other FQHCs throughout South Carolina. The BlueCross® BlueShield® Foundation of South Carolina is an independent licensee of the Blue Cross Blue Shield Association.
###
About Fetter Healthcare Network
Fetter Health Care Network is a Federally Licensed Health Center (FQHC) licensed as a 501(c)(3) nonprofit organization in the state of South Carolina in 1975. Fetter provides comprehensive services to insured, uninsured and underserved residents in Berkeley, Charleston, Colleton and Dorchester counties. Today, Fetter Health Care Network includes 20 different locations, a dental practice, medical labs and a pharmacy.
About MUSC
Founded in 1824 in Charleston, MUSC is the only comprehensive academic healthcare system in the state, with a unique mission to preserve and optimize human life in South Carolina through education, research and patient care. Each year, MUSC educates more than 3,000 students across six colleges—dentistry, graduate, health professions, medicine, nursing, and pharmacy—and trains more than 850 residents and fellows in its healthcare system. MUSC provided more than $327.6 million in research funding in fiscal year 2021, leading the state in overall research funding. MUSC also leads the state in funding federal and state institutes of health, with more than $220 million. For more information on academic programs, visit musc.edu.
As a health care system of the Medical University of South Carolina, MUSC Health is dedicated to providing the highest quality and safest patient care while educating and training generations of health care providers. health and exceptional leaders to serve the people of South Carolina and beyond. Patient care is provided at 14 hospitals with approximately 2,500 beds and five additional hospital sites in development, more than 350 telehealth sites and connectivity to patient homes, and nearly 750 care sites located in all regions of Carolina from South. In 2022, for the eighth consecutive year, US News & World Report named MUSC Health the #1 hospital in South Carolina. To learn more about clinical patient services, visit muschealth.org.
MUSC and its affiliates have collective annual budgets of $5.1 billion. The approximately 25,000 members of the MUSC team include professors, doctors, specialist providers, scientists, students, affiliates and world-class care team members who provide education, research and state-of-the-art patient care.