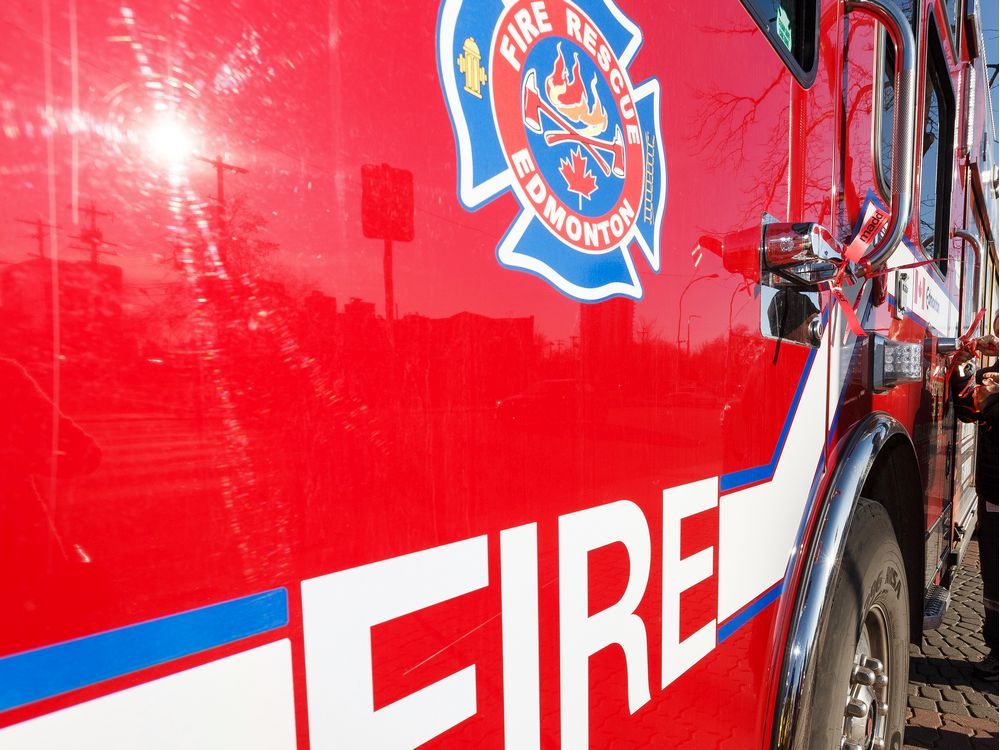 Improperly discarded smoking materials caused Griesbach fire: EFRS
Reviews and recommendations are unbiased and products are independently selected. Postmedia may earn an affiliate commission on purchases made through links on this page.
Content of the article
Discarded smoking materials were the source of a weekend blaze that caused more than $1 million in damage to a north Edmonton quadruplex, according to fire investigators.
Content of the article
Shortly after 7 p.m. Saturday, Edmonton Fire Services (EFRS) received a report of a structure fire on Sir Arthur Currie Way in the community of Griesbach, where firefighters arrived approximately six minutes later in a thick black smoke and a fully involved fire, a spokesperson told Postmedia in an emailed statement.
Crews brought the blaze under control shortly before 8:30 p.m. and declared the fire at 12:12 a.m. Sunday, EFRS said. A gas line that caught fire required ATCO assistance, the EFRS added, but the building was evacuated and crews received no reports of injuries.
Fire investigators determined the blaze was caused by smoking materials that were improperly dumped into decorative wood chips outside the building, EFRS said, noting that the damage is estimated at $1.5 million, including $1.2 million for structural damage and $300,000 for building contents.
Failing to properly dispose of cigarettes can damage smokers' homes and unintentionally damage nearby properties, EFRS said, adding that fire not only destroys homes but also displaces occupants and causes injury as well as death.
The EFRS said it wants to remind Edmontonians that these types of fires are entirely preventable and suggests extinguishing cigarette embers in water or disposing of them in deep, noncombustible ashtrays.