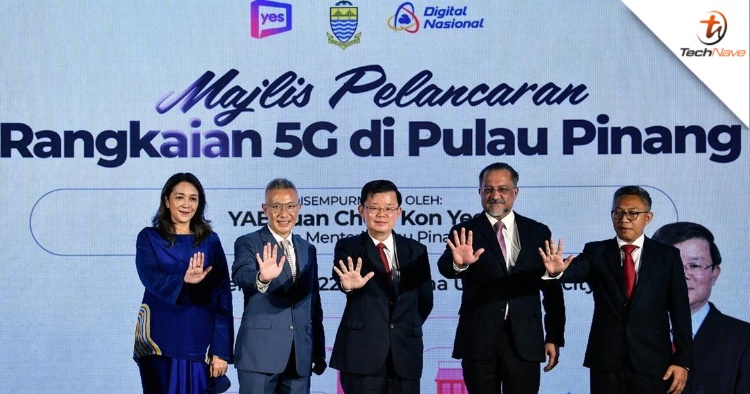 DNB's 5G network expands to northern Malay Peninsula, now available in Penang
Penang has become the first state in the northern region of Peninsular Malaysia to have 5G network coverage after its launch in the state yesterday. At the launch event in George Town, Penang Chief Minister Chow Kon Yeow said 151 sites have been identified to launch 5G spectrum and will be part of the first phase of the 5G implementation plan. by Digital National Berhad (DNB).
According to Bernama, out of the 151 sites, 58 new 5G telecommunication structures will be built and the remaining 93 structures are upgrades of existing communication structures. Previously, Penang was selected as one of six states in Malaysia for the implementation of 5G Demonstration Projects (5GDP) which started in 2020.
Chow further explained that as part of Phase 2 of 5G implementation in Penang, a total of 235 standard 5G communication structures will be built in Seberang Perai area. In addition, another 77 5G communication structures will be built in the northeast region of Penang.
The Chief Minister also announced that a total of 7 telecom companies have been selected to implement 19 "use cases" in Penang with an estimated cost of RM23.2 million. These include 5 "verticals", which are agriculture, education, smart state, manufacturing and tourism.
So what do you think of DNB's 5G network expansion rate? Share your thoughts with us in the comments below and stay tuned to TechNave for the latest in the tech world, whether in Malaysia or beyond!