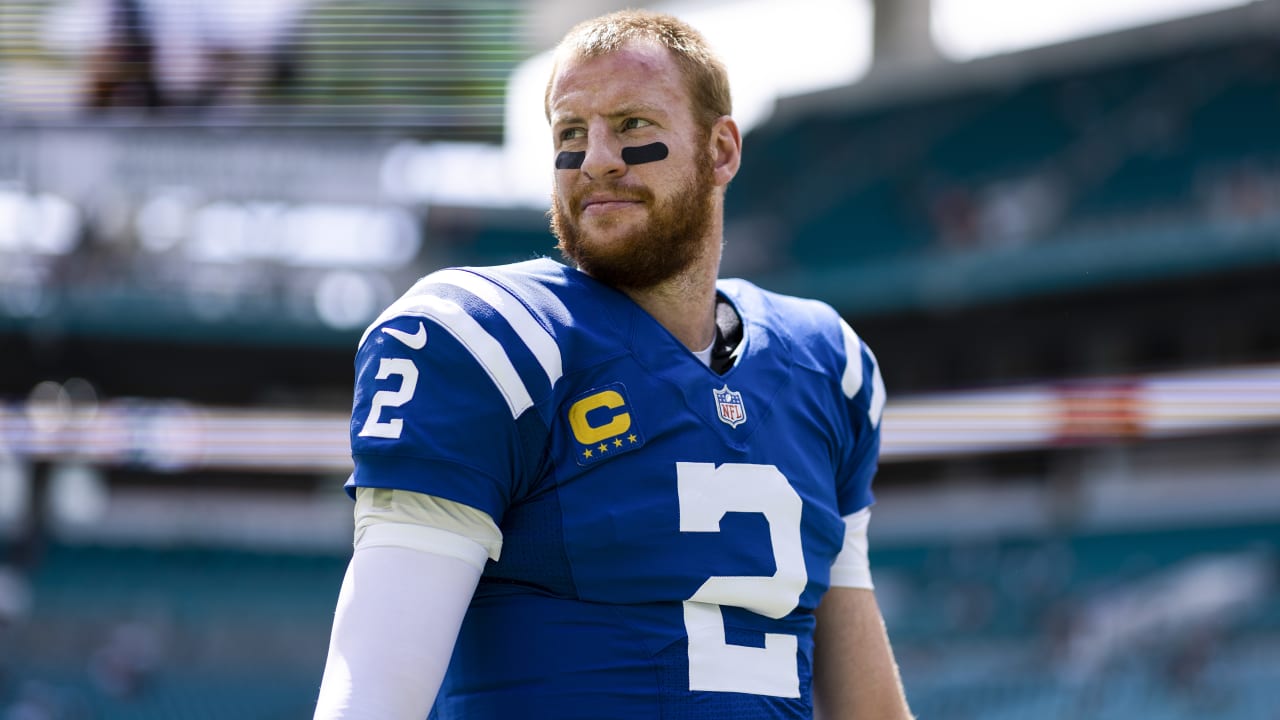 Commanders acquire QB Carson Wentz from Colts in trade
Washington commanders searched high and low and finally found their new starting quarterback.
Washington has agreed to acquire quarterback Carson Wentz in a trade from the Indianapolis Colts, NFL Network Insider Ian Rapoport reported Wednesday. The trade cannot be finalized until the start of the league's new year on March 16.
The current deal involves a third-round pick in 2022 and next year's third-round pick that can be converted into a second-round pick based on incentives. NFL Network's Mike Garafolo added that the trade also includes a 2022 second-round pick trade. The Colts now hold the No. 42 overall pick, while the Commanders have the No. 47.
ESPN broke the news for the first time.
Wentz only spent one season at Indy after the Colts sent a conditional second-round pick, which converted to a first-round pick, and a third-round pick to the Philadelphia Eagles last offseason.
Colts head coach Frank Reich thought he could turn Wentz into the MVP candidate we briefly saw in 2017 under Reich's tutelage as an Eagles assistant. The QB showed some flashes but struggled for long stretches last season. Wentz has cratered on the stretch, throwing for less than 300 yards in his last five games — including four for less than 190 passing yards. In a Week 15 win over New England, the Colts escaped while Wentz threw for a meager 57 yards. The Colts offense played around the QB, not led by him.
In Week 18, Wentz threw a horrible INT and struggled against the league-worst Jacksonville Jaguars as the Colts missed the playoffs.